Salvete,
Two weeks ago a contubernium of Legio XI CPF (Belgium) went on a march in the Ardennes (very hilly terrain, woods, not a living soul in the region). We marched with full pack for about 9km, then we made camp, dug ditches, scouted the regions, put out watches, discovered a natural source with drinkable water, cooked lunch etc. Then we filled up the ditches again, broke camp and walked another 9 km over very hilly ground.
It was the first time my group did such a march with fully laden furca's. It was quite exhausting to do it on such steep slopes, but boy was it a rewarding experience. Soon we'll do a full weekend, then we'll try a week living as Roman soldiers, away from modern civalisation.
Public events are good fun but this is the real thing and something completely different
Here are some pictures:
Arriving at a suitable camp site: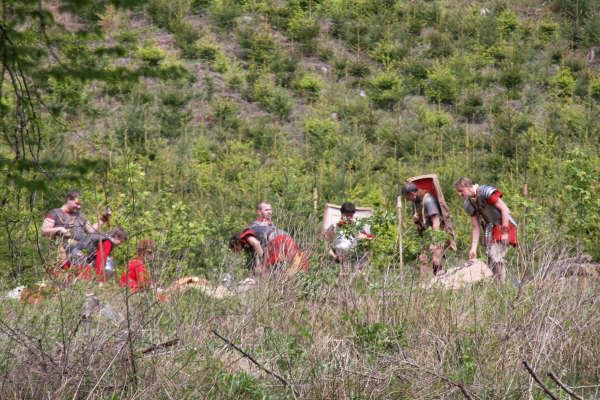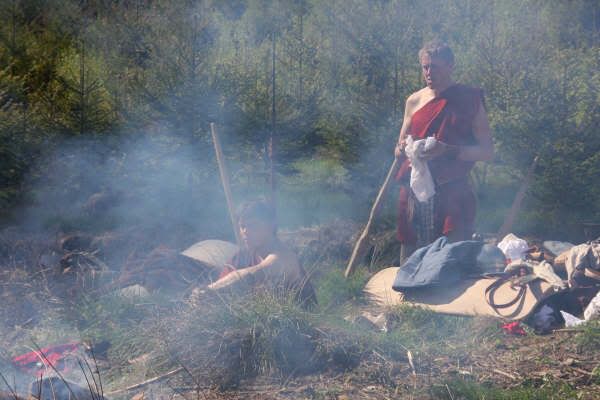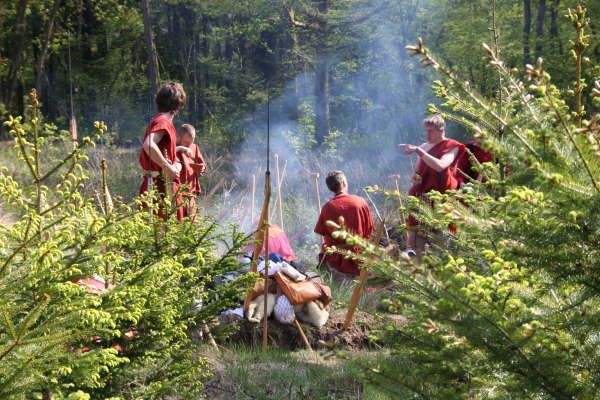 Jef Pinceel
a.k.a.
Marcvs Mvmmivs Falco
LEG XI CPF vzw
>Q SER FEST
www.LEGIOXI.be